Toyota Rent a Car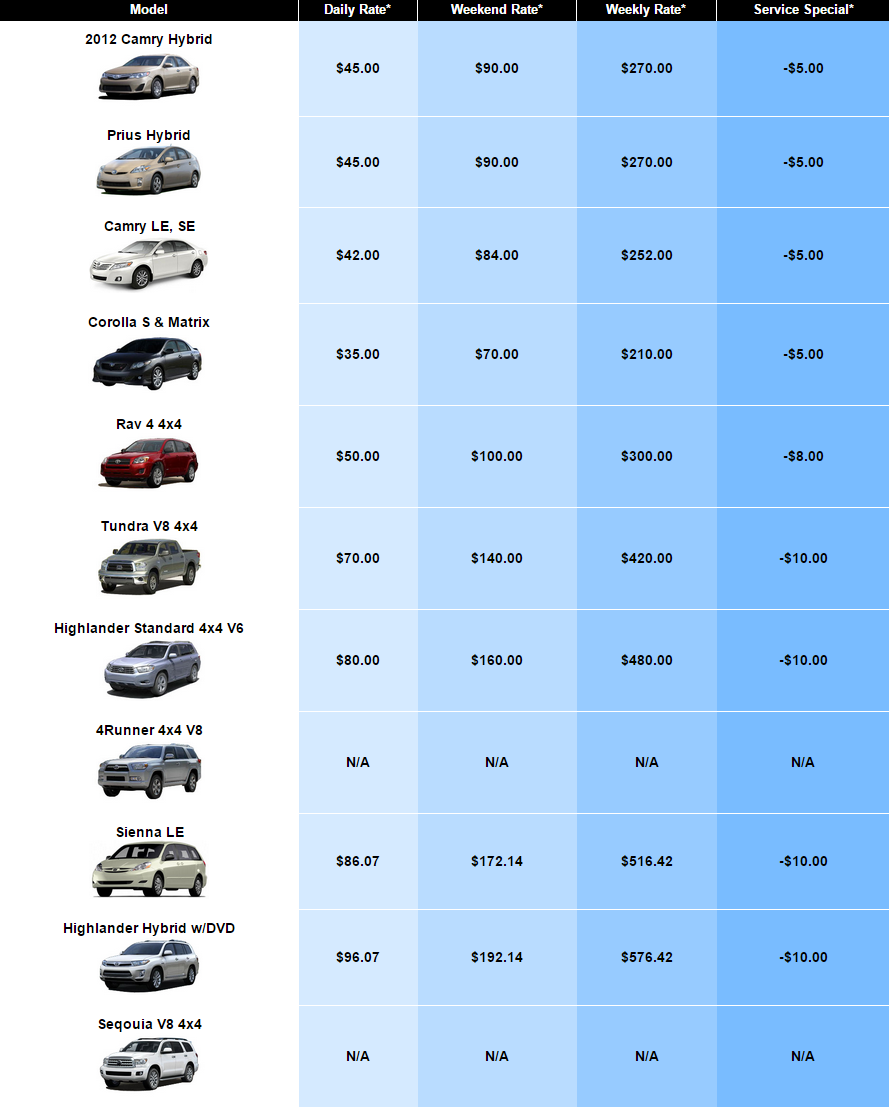 Call Marisol Barnes on (510) 252-5420 to reserve your Toyota Rental today!



All rates expire 12-31-2017
Vehicles and prices are subject to availability.
Weekend rentals: A 3 day rental checked out Friday and back in on Monday (72 hours maximum rental period).
Month rentals: 30 Days. All rentals over one month require a monthly check-in, payments, and renewal.
All renters must be 21 years of age, show valid proof of full coverage insurance, and have a valid Drivers license. We reserve the right to refuse anyone.

Only Visa, Master Card, & Discover are Accepted. ATM & Debit Cards will not be accepted thru the Rental Dept. All vehicles offered with unlimited mileage.

* Prices do not include tax

* Service special price is a discount off the daily rate for customers who are getting their vehicle serviced.