Tire Rotation Service in Fremont, CA
Are you looking to stay on the road with optimal traction for your own safety and peace of mind? We can help you achieve that here at Fremont Toyota with our tire rotation service! Our expert technicians take pride in their ability to be efficient and meticulous for your utmost convenience. For maintenance procedures you can trust, come pay our team a visit at 5851 Cushing Parkway in Fremont, CA! We will have you in and out in no time.
It is oftentimes suggested that you get your tires rotated every six months to one year, depending on your driving habits, conditions, climate, and vehicle. This can also vary depending on the type of topography you traverse on a daily basis. If you happen to go off-roading regularly or drive on gravel paths to get to the worksite, you might need to come in more often. The best place to take a look to come up with a more precise time frame is your Owner's Manual for the manufacturer's recommendation. You can also fill out our Ask a Tech form from the comfort of your own home to get in touch with our knowledgeable mechanics!
The whole reason it is crucial to get your tires rotated is that this simple procedure evenly distributes the wear and tear they endure on your daily trips. The front two are the ones that take the brunt of the force on turns and potholes, so typically, they are rotated to the back and vice versa. Once this procedure is complete, we will check to make sure that your brake pads are holding up, as well as assess the inflation of your tires. If needed, we will fill them up to where they need to be for your utmost convenience.
We make things easy here at Fremont Toyota to get you back on the road as soon as possible. You can even schedule an appointment right now to streamline the entire process. All you have to do is go to the top of your screen and click on the Service tab. After that, click on the second link that says Schedule Appointment. All you have to do after that is fill out the empty fields and then you'll be well on your way to getting back on the road with a proper grip. If it turns out that you need a fresh set of tires, don't worry! We have an abundant Parts Department with all the household names.
Is it about that time for a tire rotation service in Fremont, CA? Pay us a visit at Fremont Toyota to get back on the road safely. All you have to do is give us a call at 877-687-3006!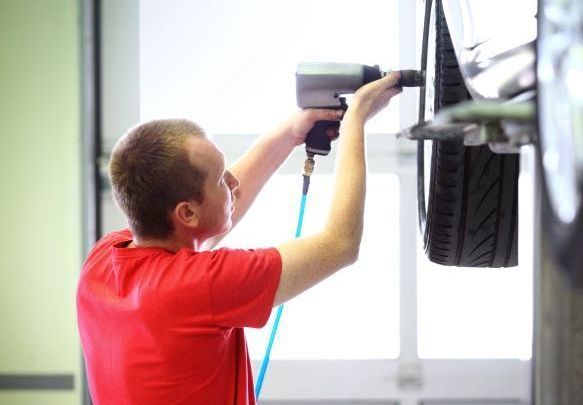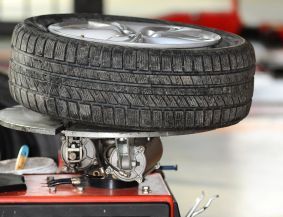 Service Hours
877-687-3006
| | |
| --- | --- |
| Monday | 7:00 am - 6:00 pm |
| Tuesday | 7:00 am - 6:00 pm |
| Wednesday | 7:00 am - 6:00 pm |
| Thursday | 7:00 am - 6:00 pm |
| Friday | 7:00 am - 6:00 pm |
| Saturday | 7:00 am - 6:00 pm |
| Sunday | 8:00 am - 5:00 pm |
Testimonials
GOOGLE
October 13, 2017
YELP
October 9, 2017
BING
October 9, 2017
GOOGLE
October 7, 2017
YELP
October 5, 2017
CARGURUS
October 4, 2017
YELP
October 3, 2017
YELP
October 2, 2017
YELP
October 2, 2017
GOOGLE
September 29, 2017
Read More